If you are prompted to log in to the learning portal when trying to access the "My Completions" tab, you may need to enable third party cookies.
Step 1. Click the icon with three horizontal lines in the upper right-hand corner of the screen.
Step 2. Click Options from the menu.
(Image of blue arrow to three horizontal lines and Option)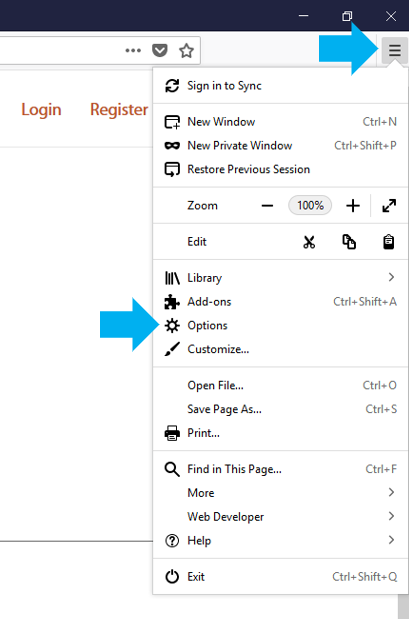 Step 3. Select the Privacy & Security tab in the Options window.
(Image of blue arrow to Privacy & Security)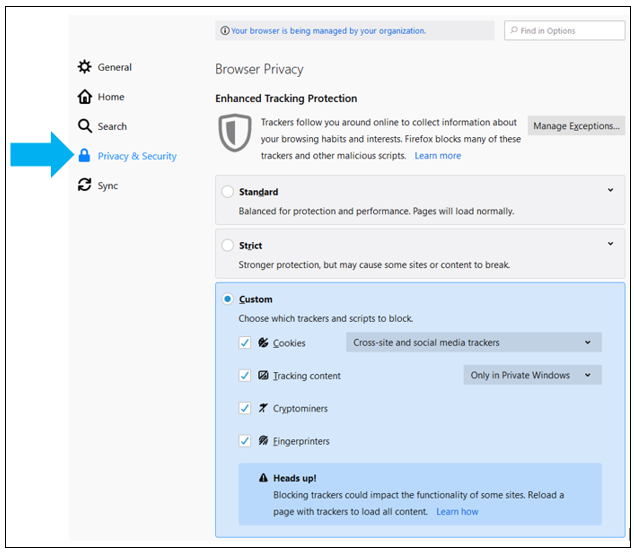 Step 4. Select Cross-site and social media trackers.
(Image of blue arrow pointing to Cross-site and media trackers)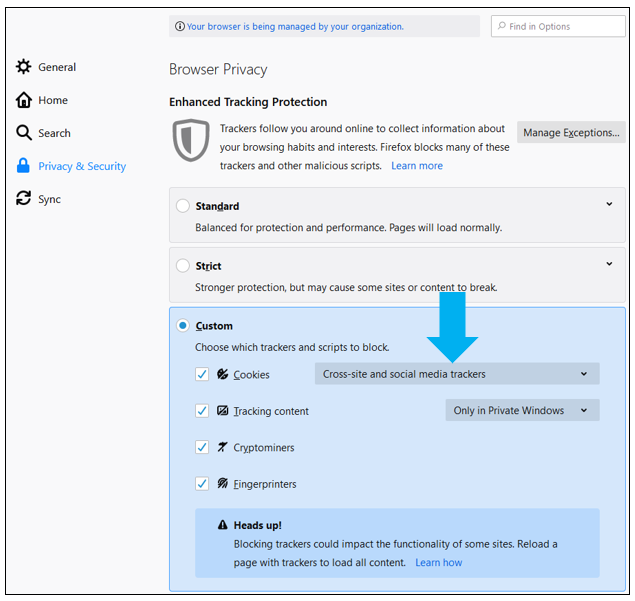 Step 5. Log out of your learn.ue.org account and log back in. You should now be able to access the site without issue. You may need to clear your browser's cache as a final step.
Still need help?

(Course > Problems Opening Course)