If you are unable to see any courses under My Courses, you may need to clear your web browser's cache.
(Image of My Courses screen)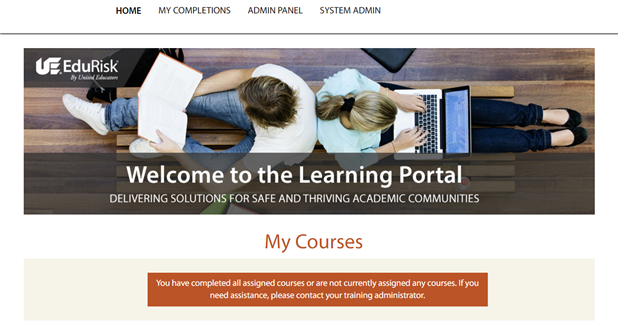 Please proceed with instructions for your specific browser:
---
If you have cleared your cache and still do not see the course you are required to take under My Courses, your account may have been setup with an incorrect learning path during the registration process.
Your course offerings are determined by the learning path designed by your institution. Please contact your institution's Training Administrator if the course(s) you have been asked to complete are not available to you.
Still need help?

(Course > Missing Course)